Developing the Person, the Scholar, and the Professional
The faculty and staff of OSU are committed to your success.
Information to Get You Started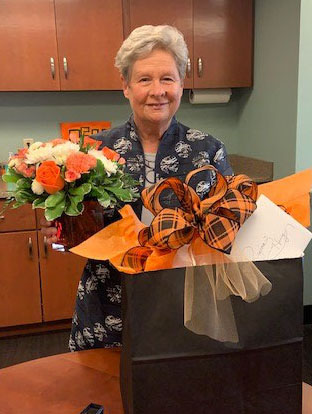 Graduate College Featured Story:
Honoring Regina Henry for Many Years of Service
At the annual Graduate College and GPSGA Awards Ceremony this year, Dean of the Graduate College, Dr. Sheryl Tucker, made a special presentation of honors to Regina Henry. Henry, who retired in January after almost 45 year of service, was an integral part of the OSU community. Her work was particularly significant for international graduate students who she assisted in many capacities during her career at OSU.
Read More

Give to the Graduate College